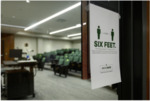 Description
In October and November of 2022, You Li's Journalism 313 students conducted oral history interviews with one another to document the student experience of the COVID-19 pandemic. In this interview, EMU undergraduate Linus Babcock describes the early days of COVID, the initial shutdown of the university and the experience of moving back home with family and siblings.
Interview Date
11-20-2022
Keywords
isolation, pandemic, Eastern Michigan University, social distancing, lockdown, COVID-19, student, Bernie Sanders, EMU, journalism
Permission to Use
Permission to quote from this oral history should be requested from the University Archives (lib_archives@emich.edu).
Recommended Citation
Allen, Cellach, "Linus Babcock, Oral History Interview, 2022" (2022). COVID-19 Oral Histories. 1.
https://commons.emich.edu/covidoralhist/1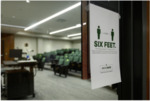 COinS