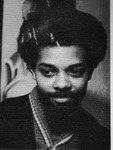 Title
Haki Madhubuti (Don Lee), Lecture to EMU Black Student Association, 1971
Lecture or Presentation Date:
2-7-1971
Description
Haki Madhubuti (Don Luther Lee) was introduced to EMU in 1971 by a woman reading three poems by black authors to the crowd. Speaking on education and black separatism, Madhubuti condemns white control of institutions that govern black life in the United States. He calls for liberation from 'plantation policy', as he argues that African Americans that excel in white institutions have lost sight of the true goals of the black struggle. Madhubuti stresses the importance in acknowledging one's blackness before ideology, religion, or other marker of identity. He critiques the white savior narrative, pointing to atrocities committed by white, western culture across the globe. According to Madhubuti, family and black unity is the solution to issues facing the African American community.
Keywords
black separatism, slavery, blackness, Africa, manhood, family
Permission To Use:
Permission to quote from this lecture or presentation should be requested from the University Archives (lib_archives@emich.edu).​
Copyright
The copyright and related rights status of this Item has not been evaluated. Please refer to the organization that has made the Item available for more information. You are free to use this Item in any way that is permitted by the copyright and related rights legislation that applies to your use.
Recommended Citation
Madhubuti, Haki, "Haki Madhubuti (Don Lee), Lecture to EMU Black Student Association, 1971" (1971). Lectures and Presentations. 13.
https://commons.emich.edu/lectures_presentations/13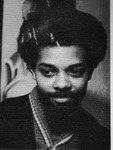 COinS