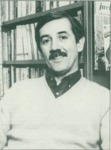 Description
David Geherin served as professor of English Language and Literature from 1969 until his retirement in 2010. During his time at EMU, Geherin, an author of crime fiction novels and analytic studies of contemporary crime fiction authors, designed several courses, most notably on crime fiction. Geherin was also an avid traveler during his time with the University, accompanying students on World Cultural History tours across Europe, studying classic works or art, history, and literature in their places of origination. Geherin received Emeritus status in 2010.
Keywords
david geherin, eastern michigan university, oral history, interview, crime fiction, world cultural history tours, english curriculum, john norman collins, emeritus
Permission to Use
Permission to quote from this oral history should be requested from the University Archives (lib_archives@emich.edu).
Copyright
Copyright to the audio resource and its transcript is held by the content creator, author, artist or other entity, and is provided here for educational purposes only. It may not be reproduced or distributed in any other format without written permission of the copyright owner, Eastern Michigan University Archives (lib_archives@emich.edu).
Recommended Citation
Jones, Matt, "David Geherin, Oral History Interiew, 2019" (2019). Oral Histories. 52.
https://commons.emich.edu/oral_histories/52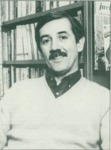 COinS