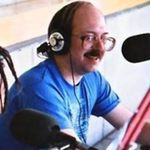 Description
Longtime broadcaster, music critic, and jazz aficionado Michael G. Nastos is best known for his work at WEMU-FM, the NPR affiliate station making its home in King Hall on the WEMU campus. Emeritus Senior Producer, Music Librarian, Assistant Music Director and full-time evening broadcaster at EMU for nearly thirty years, Nastos has written for Downbeat Magazine, Cadence magazine, Coda Jazz Forum, Swing Journal, and a host of other local and national music publications.
Keywords
Michael G. Nastos, WEMU-FM, Eastern Michigan University, WCBN-FM, WDET-FM, Frog Island Jazz Festival, jazz, blues, Jim Dapogny, college radio, Detroit Tigers, National Public Radio, NPR, NPR affiliate
Permission to Use
Permission to quote from this oral history should be requested from the University Archives (lib_archives@emich.edu).
Copyright
Copyright to the audio resource and its transcript is held by the content creator, author, artist or other entity, and is provided here for educational purposes only. It may not be reproduced or distributed in any other format without written permission of the copyright owner, Eastern Michigan University Archives (lib_archives@emich.edu).
Recommended Citation
Jones, Matt and Braun Marks, Alexis, "Michael G. Nastos, March 28, 2019" (2019). Oral Histories. 60.
https://commons.emich.edu/oral_histories/60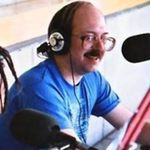 COinS