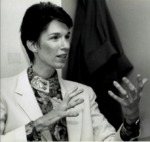 Description
During her more than 40 years with Eastern Michigan University, Emerita Assistant Vice President for Student Affairs Glenna Frank Miller served in various capacities and was called a "Human Dynamo" by former Vice President for Student Affairs Laurence Smith for her tireless devotion to the student experience on campus. Serving on the EMU Logo Review Committee and Logo Selection Committee, Frank Miller describes her confidence in newly appointed EMU President William Shelton despite the public backlash from alumni for dropping the EMU Huron, a logo/mascot deemed culturally insensitive by many members of the university community. Adhering to the belief that all community members are harmed by the negative depiction of any one group, Frank Miller details the tension in Board of Regents meetings, the aftermath of the logo and mascot change, and the higher duty of academic institutions to causes of social justice.
Interview Date
Winter 3-8-2022
Keywords
Historic Preservation program, EMU Archives, EMU, Emerita Assistant Vice President of Student Affairs, campus life, university administration, Cincinnati, University of Detroit Mercy, Wayne State University, first generation student, resident unit administrator, Dr. John Porter, Board of Regents, LGBTQ+, Michigan Civil Rights Commission, adult learning, non-traditional student, Department of Women's and Gender Studies, multi-cultural center, Native American, Gene Smith, Black Student UnioEastern Michigan Universityn
Permission to Use
Permission to quote from this oral history should be requested from the University Archives (lib_archives@emich.edu).
Copyright
Copyright to the audio resource and its transcript is held by the content creator, author, artist or other entity, and is provided here for educational purposes only. It may not be reproduced or distributed in any other format without written permission of the copyright owner, Eastern Michigan University Archives (lib_archives@emich.edu).
Recommended Citation
Finklestein, Katrina and Jones, Matt, "Glenna Frank Miller, Oral History Interview, 2021" (2022). Oral Histories. 76.
https://commons.emich.edu/oral_histories/76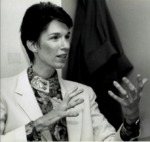 COinS