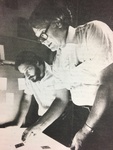 Description
Dr. Marshall McLennan arrived at Eastern MIchigan University in 1971 and served the Department of Geography and Geology until his retirement in 1999. In this interview, McLennan details his upbringing in California, Nevada and the Philippines before serving in the U.S. military, stationed in Munich, Germany. After a brief flirtation with becoming a Hollywood actor and studying cultural geography at the University of California - Berkeley under the tutelage of Carl Sauer, McLennan settled in at EMU and, in 1979, co-founded the EMU Historic Preservation program with Dr. Andrew Nazzaro. As director of the program, McLennan initiated a study of mill sites along the Huron River with Nazzaro, and worked to create working relationships between the Historic Preservation program and state historic preservation agencies. Instilling in his students the concept that historic preservation has been long associated with the psychological wellbeing of a place, McLennan worked with colleagues and students to successfully prevent the destruction of EMU's Welch Hall. McLennan also discusses how working for large preservation agencies like the State Historic Preservation Review Board and Heritage Interpretation International can inform your teaching.
Interview Date
10-31-2019
Keywords
Eastern Michigan University, historic preservation, geography, geology, cultural geography, california, University of California Berkeley, Philippines, U.S. military, Germany, Andrew Nazzaro, Huron River, Welch Hall, State Historic Preservation Review Board, Heritage Interpretation International, New Mexico, Van Johnson, Carl Sauer, The Henry Ford, Greenfield Village, bicentennial, historic preservation act of 1966
Permission to Use
Permission to quote from this oral history should be requested from the University Archives (lib_archives@emich.edu).
Copyright
Copyright to the audio resource and its transcript is held by the content creator, author, artist or other entity, and is provided here for educational purposes only. It may not be reproduced or distributed in any other format without written permission of the copyright owner, Eastern Michigan University Archives (lib_archives@emich.edu).
Recommended Citation
Jones, Matt and Braun Marks, Alexis, "Marshall McLennan, Oral History Interview, 2019" (2019). Oral Histories. 82.
https://commons.emich.edu/oral_histories/82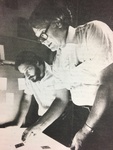 COinS