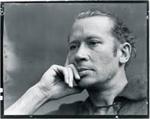 Title
e.e. cummings, Poetry Reading, Part 1
Description
Edward Estlin "E. E." Cummings (October 14, 1894 – September 3, 1962), often styled as E. E. Cummings, as he sometimes signed his name, was an American poet, painter, essayist, author, and playwright. He wrote approximately 2900 poems, two autobiographical novels, four plays, and several essays. This undated recording captures Cummings during his visit to Eastern Michigan University. There is no commentary between poems.
Keywords
e.e. cummings, In Just, Nobody Loses All The Time, Memorabilia, next of course to god america i, Comrades Kemminkz in Hell, anyone lived in a pretty how town, of ever ever land i speak, since feeling is first, somewhere i have never traveled, this mind made war
Permission To Use:
Permission to Use - Permission to quote from this performance should be requested from the University Archives ( lib_archives@emich.edu).​
Copyright
The copyright and related rights status of this Item has not been evaluated. Please refer to the organization that has made the Item available for more information. You are free to use this Item in any way that is permitted by the copyright and related rights legislation that applies to your use.
Recommended Citation
cummings, e. e., "e.e. cummings, Poetry Reading, Part 1" (1959). Performances. 16.
https://commons.emich.edu/performances/16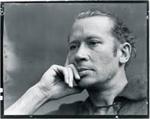 COinS