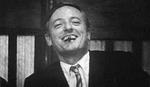 Title
William F. Buckley, Winter Commencement Address, 1971
Description
William F. Buckley Jr. was an American conservative author and television commentator, most notably on his own program, Firing Line, where he became known for his transatlantic accent and wide vocabulary. Regarded as one of the most important conservative intellectuals of his time, Buckley here lays out three concepts that he has taken from his association with the youth of 1971. First, Buckley emphasizes the younger generation's affinity for new technologies, and explains that with every new technological advance, there are concerns as well as benefits. Second, Buckley has learned from the youth that reason will hold as much influence as romanticism in the decisions made by the graduating generation. Third, Buckley has realized that the youth of 1971 are fully able to determine that the idealism of others is just as valuable as their own idealism, though it may differ greatly. At the end of this recording, 5 honorary degrees are given, including one to Buckley, as well as another honorary degree to Motown Records founder Barry Gordy.
Keywords
Harold Sponberg, WIlliam F. Buckley, Firing Line, political unrest, IBM, Thomas A. Watson, Barry Gordy
Permission To Use:
Permission to Use - Permission to quote from this speech should be requested from the University Archives ( lib_archives@emich.edu).​
Copyright
Copyright to the audio resource and its transcript is held by the content creator, author, artist or other entity, and is provided here for educational purposes only. It may not be reproduced or distributed in any other format without written permission of the copyright owner, Eastern Michigan University Archives (lib_archives@emich.edu).
Recommended Citation
Buckley, William F., "William F. Buckley, Winter Commencement Address, 1971" (1971). Speeches. 48.
https://commons.emich.edu/speeches/48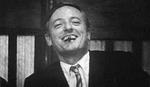 COinS