Browse Research and Scholarship Follow
Digital Commons @ EMU is a digital showcase of scholarly and creative works produced by Eastern Michigan University students, faculty, and staff. Research and scholarly output included here has been selected and deposited by the individual university departments and centers. Administered by the University Library, Digital Commons @ EMU is created to organize, preserve, and increase the impact of scholarly and creative work at the Eastern Michigan University.
If you are interested in learning more about the repository, please contact the site administrator at .
At a Glance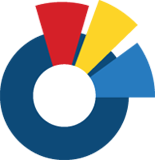 This collection is part of the ™