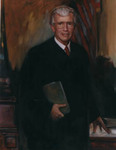 Title
James Brickley, Inaugural Address, 1975
Description
Following the resignation of Eastern Michigan University President Harold Sponberg in 1974, the EMU Board of Regents named James Brickley (November 15, 1928 – September 28, 2001) to the office of president. A former FBI Special Agent and future Michigan Supreme Court Justice, Brickley begins by thanking Michigan Governor WIlliam Milliken for attending the day's activities. Brickley then emphasizes the conundrum that is balancing increasing global interdependence with counteracting increasing "brain drain" amongst American universities. The greatest problem facing EMU and all universities, says Brickley, is how to adequately adjust the needs and demands of constantly changing social and economic patterns. Brickley discusses his plans to alleviate these issues during his tenure as president.
Keywords
James Brickley, William Milliken, Eastern Michigan University, brain drain, communiversities, community college, global interdependence, teacher education
Permission To Use:
Permission to Use - Permission to quote from this speech should be requested from the University Archives ( lib_archives@emich.edu).​
Copyright
Copyright to the audio resource and its transcript is held by the content creator, author, artist or other entity, and is provided here for educational purposes only. It may not be reproduced or distributed in any other format without written permission of the copyright owner, Eastern Michigan University Archives (lib_archives@emich.edu).
Recommended Citation
Brickley, James, "James Brickley, Inaugural Address, 1975" (1975). Speeches. 58.
https://commons.emich.edu/speeches/58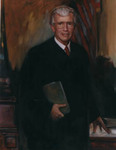 COinS